Meet the APASD Advisory Board Members!
Rajelin Escondo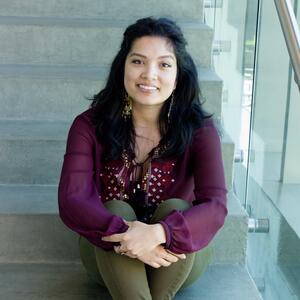 Rajelin is a personal development facilitator and movement instructor. She brings a sense of groundedness, abundance, and compassion to community with her background in leadership development, social justice, and community partnerships. As an immigrant and Filipino-South Asian/Indian womxn of color, she lends her support in navigating the multiple intersections of API identities and experiences. Her superpower is bringing people together to connect with open hearts and curious minds towards healing, justice, and liberation. She is currently the Program and Curriculum Manager at Rockwood Leadership Institute where she supports leaders in Early Care and Education as well as Reproductive Justice through personal reflection, leadership skill development, and relationship building within their movement spaces.
Sunny Lee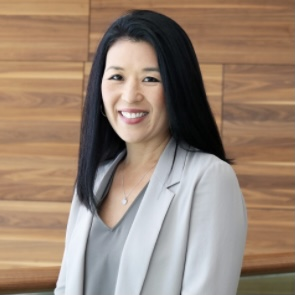 Sunny Lee serves as the Assistant Vice Chancellor & Dean of Students at UC Berkeley where she has been since 2011. Prior to her current role, Sunny served as Associate Dean of Students and Assistant Ombudsperson for Students. Previous to Berkeley, Sunny served as the Director of the Office of Student Life and Cultural Centers at Cal Poly Pomona, and Assistant Directors of UC Irvine's Cross-Cultural Center and Pomona College's Asian American Resource Center.  She has also sailed with the unique Semester at Sea study abroad program on three voyages in various roles. Sunny earned her Ph.D. in Higher Education Administration from Claremont Graduate University, M.Ed. in College Student Personnel from the University of Maryland, and her undergraduate degree at the University of California, Irvine where she was active with the Asian Pacific Students Association - an umbrella organization for all of the campus' Asian American student groups.
Neena Mohan
Neena Mohan (they/she) currently works at the California Environmental Justice Alliance (CEJA) as a Climate Justice Program Associate. Their goal in this work is to ensure the needs and experiences of environmental justice communities are uplifted and are used to shape California's climate policies. She hopes that together we can lead the way in creating an equitable and just transition that addresses historical and current harms to marginalized communities, while also mitigating the impacts of climate change on our planet and its inhabitants. Neena graduated from UC Berkeley in 2019 with Bachelors of Science degrees in Environmental Sciences and in Conservation & Resource Studies, alongside a minor in LGBT Studies. Neena was involved in APASD as a peer health mentor, working to support SSWANA and queer/trans communities on campus. Outside of work, you can find Neena learning electric bass & guitar, supporting other social justice organizations, exploring nature, and meditating.
Tavae Samuelu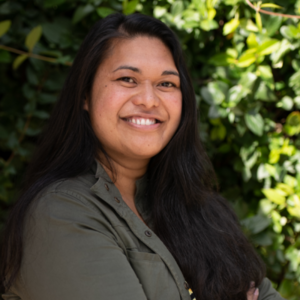 Tavae Samuelu is the daughter of a pastor from Leulumoega and a nurse from Saleimoa in Sāmoa. As the Executive Director of Empowering Pacific Islander Communities (EPIC), she's a passionate advocate for Pacific Islanders and is committed to liberation for all. Tavae was born, raised, and currently resides on Tongva Territory. She credits her time on unceded Ohlone land for her political consciousness. During the pandemic she has learned that her most important title is Aunty Vae. Tavae was an APASD intern from 2008 to 2010!
Lisa Hirai Tsuchitani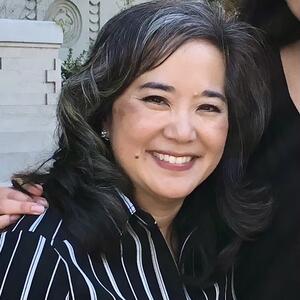 Lisa Hirai Tsuchitani is a continuing lecturer in the Asian American and Asian Diaspora Studies (AAADS) Program of the Department of Ethnic Studies. A graduate of the Asian American Studies, East Asian Studies, and Social and Cultural Studies Programs at UC Berkeley, Dr. Tsuchitani centers her research, teaching, and advocacy efforts on critical race theory, critical pedagogy, and educational equity issues.  She serves as founder and chair of the Japanese American Studies Advisory Committee, board chair of the Japanese American Women Alumnae of UC Berkeley, and faculty co-chair of the Asian American and Pacific Islander Standing Committee, an advisory body to the Vice Chancellor of Equity and Inclusion.  She also is a member of the inaugural UC Berkeley Library Racial Justice Task Force.  Her recent publications include Mountain Movers: Student Activism and the Emergence of Asian American Studies (2019) and Japanese American Millennials: Rethinking Generation, Community, and Diversity (2019).