Mailing Address:
241 Cesar Chavez Student Center #2440
University of California Berkeley
Berkeley, California 94720-2440

Follow us!
 CLICK HERE to sign up for our newsletter
We want to see you!
Stop on by the virtual version of the Native American Student Development office! We hope to see continuing students and new students! "Swipe in" and earn incentives for the number of visits you accrue throughout the semester! Each swipe adds up and can lets you receive a few awesome prizes!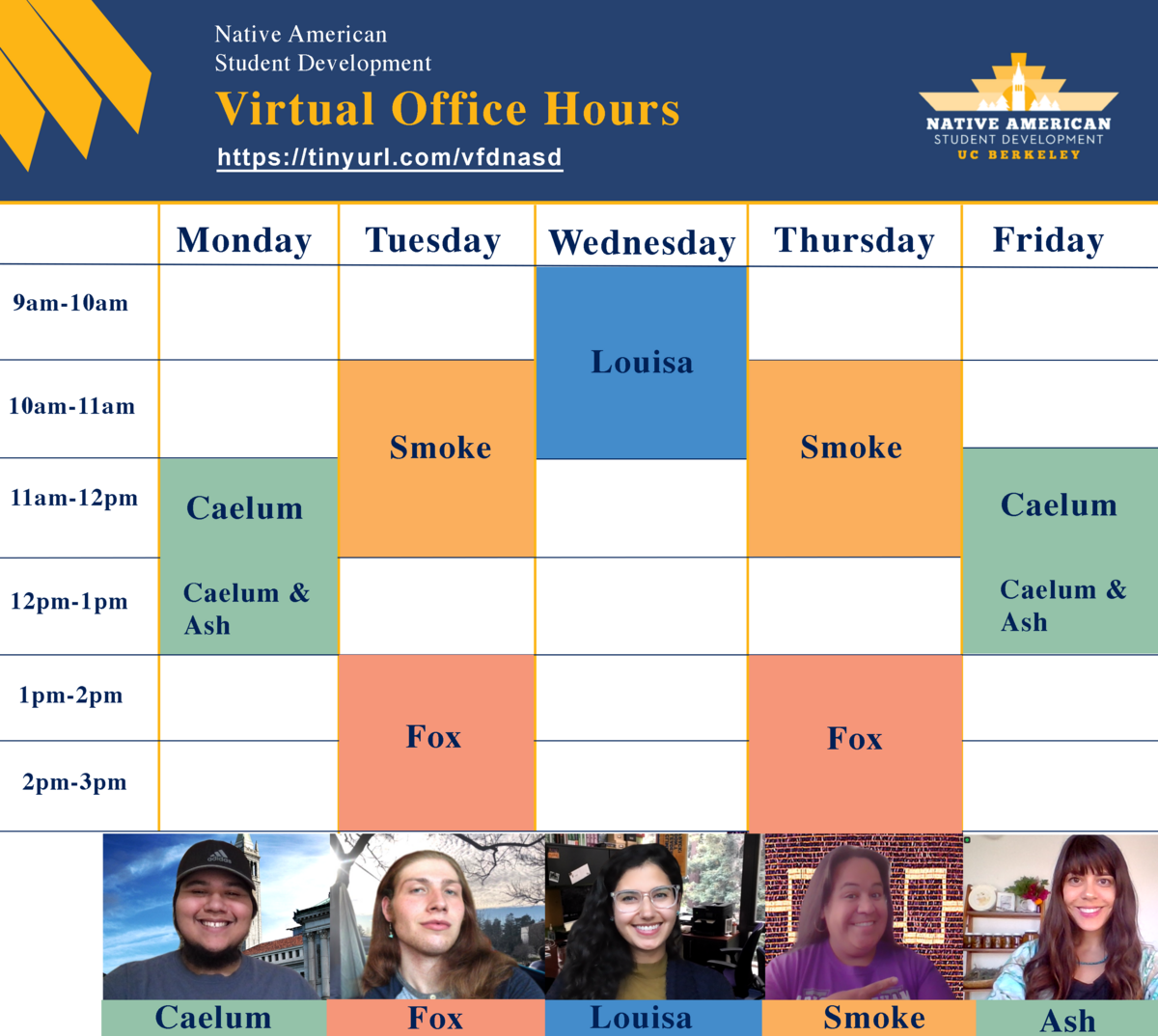 Virtual Office Hours
Caelum Peyron, Monday, 11am - 1pm
Ash Cornejo, Monday, 12pm - 1pm
Louisa Harstad, Wednesday from 9am - 11am
Smoke Johnson, Tuesdays & Thursdays from 10am - 12pm
Caelum Peyron, Friday, 11am - 1pm
Ash Cornejo, Friday, 12pm - 1pm