Some of our shining students: Cal's Native leaders and scholars
Follow us!
Email: nasd@berkeley.edu                              

Mailing Address:
241 Cesar Chavez #2440
Berkeley, California 94720-2440
xučyun Territory - Unceded Ohlone Land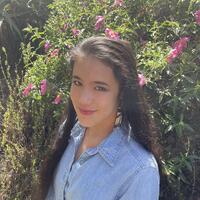 Kiley Keaowenaokehaiolohia Lockett
Choctaw, Kanaka Maoli (Native Hawaiian)
Class of 2022
Kiley is a member of the Choctaw Nation of Oklahoma currently in her second semester at Cal. She is a transfer student from Palomar College, and currently lives in Oceanside, California (Payómkawichum (Luiseño) and Kumeyaay territory.)
Kiley is majoring in History and hopes to focus her studies on the histories of Indigenous people, especially in the regions that currently comprise the United States, and plans to minor in Native American Studies. She believes that there is a need for more Indigenous voices in the discipline of History to ensure all stories and perspectives are represented and included in historical narratives. She is excited that being a Berkeley student has given her the opportunity to take engaging classes in this subject (such as Indigenous Peoples and Environmental Change, History of Science: Biology, Ecology, and the Making of U.S. Imperialism, Gender in Native American Society, and Civil Rights and Social Movements in U.S. History) and is inspired about her future studies and research.
Outside of academics, Kiley has many interests. Kiley has trained in gymnastics from a young age, been on the United States National Team for Trampoline and Tumbling since 2017, has won World Age Group Championships and was a part of the gold medal World Champion Double Mini Trampoline Team at the 2019 World Championships in Tokyo, Japan. She loves activities such as painting, baking, cooking, and crafting, and has started beading with the NASD Beading group, and greatly enjoyed learning this new skill and meeting new people.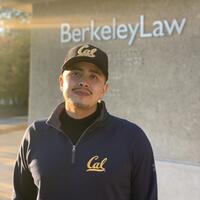 Troy Emiliano Aguirre
Diné, Laguna Pueblo, and Mexican descent
3L
 Troy Emiliano Aguirre, who prefers to go by his middle name, Emiliano, is Navajo (Diné), Laguna Pueblo, and of Mexican descent and a 3L in the Berkeley School of Law. Although most of his family is from Oakland, he was born and raised on the Navajo reservation (Diné Bikeyah) in Arizona. Emiliano grew up in the Window Rock/Fort Defiance area. Like a lot of kids from his reservation, he played basketball growing up. Some of his best memories were playing basketball in tournaments and for his middle/high school. He considers himself a gym rat, loves RnB, and enjoys interacting with other cultures.

His family and growing up on the Navajo reservation played a large role in who and where he is today. Emiliano's parents have shown him the meaning of hard work, compassion, and selflessness, which he is still trying to improve in. Living on the reservation has taught him not to take things for granted. Although Emiliano takes pride in being from the Navajo reservation, he acknowledges that there are many problems on his reservation that need to be addressed, especially those that impact the youth.

Emiliano wants to help his reservation and other Indian reservations reduce poverty through community based economic development. While in law school, he drafted a guide to help Navajo entrepreneurs learn and navigate the business site lease application process on his reservation. He is currently interning at a clinic that helps promote economic development for low-income communities in the East Bay. After law school, Emiliano will continue developing his skillset by working for a law firm and specializing in tax or finance.