Part 1: Unearthing Indigenous Land Dispossession in the Founding of the University of California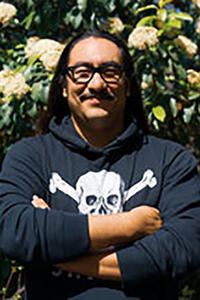 Photo by Katri Heinämäki
Tristan Ahtone
Tristan Ahtone is a member of the Kiowa Tribe and is editor-at-large at Grist. He previously served as editor-in-chief at the Texas Observer and Indigenous Affairs editor at High Country News. He has reported for multiple outlets including PBS NewsHour, National Native News, NPR, Al Jazeera America and High Country News, where he served as Indigenous Affairs editor. Tristan's stories have won multiple honors, including investigative awards from Public Radio News Directors Incorporated and the Gannett Foundation. He additionally was awarded aNieman Fellowship to study at Harvard University in 2017. Tristan is a director of theMuckrock Foundation and is a former president of theNative American Journalists Association.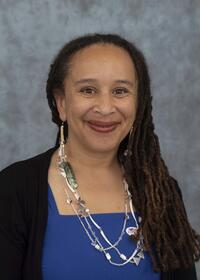 Beth Rose Middleton

Beth Rose Middleton is Professor and Chair, Department of Native American Studies and Yocha Dehe Endowed Chair in California Indian Studies, UC Davis. Beth Rose's research centers on Native environmental policy and Native activism for site protection using conservation tools, and her broader research interests include intergenerational trauma and healing, rural environmental justice, Indigenous analysis of climate change, African and Indigenous intersections in the Americas, and qualitative GIS. Beth Rose received her BA in Nature and Culture from UC Davis, and her PhD in Environmental Science, Policy, and Management from UC Berkeley. She is the author of two books: Trust in the Land: New Directions in Tribal Conservation (University of Arizona Press 2011), which focuses on Native applications of conservation easements and land trust structures, and Upstream (University of Arizona Press, 2018), on the history of Indian allotment lands at the headwaters of the California State Water Project.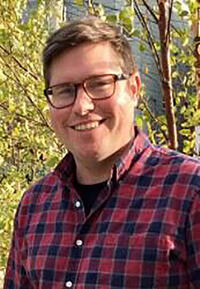 Robert Lee
Robert Lee is a Lecturer in American History at the University of Cambridge, a Fellow of Selwyn College, and a former Junior Fellow at the Harvard Society of Fellows. His research on connections between Indigenous dispossession and US state formation in the American West has appeared in venues from the Journal of American History to the New York Times, and received awards and fellowships from the Organization of American Historians, the Western History Association, and the National Endowment for the Humanities. He has a PhD in History from the University of California, Berkeley, and an MA in American Studies from the Universität Heidelberg.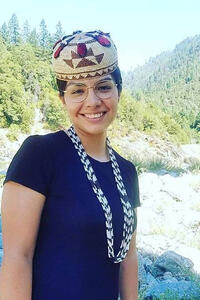 Brittani R. Orona
Brittani R. Orona is an enrolled member of the Hoopa Valley Tribe and is currently a fifth year PhD Candidate in Native American Studies with a Designated Emphasis in Human Rights at UC Davis. Her dissertation research evaluates Hupa, Yurok, and Karuk (Northwestern California) perspectives of grassroots activism, traditional ecological knowledge, and environmental health through dam removal efforts and cultural rights movements on the Klamath River Basin. She is interested in repatriation, cultural resources management, Indigenous environmental justice, and environmental history as they relate to California Indian tribes. Brittani is currently a Board Advisor for Save California Salmon and was a 2019 Switzer Environmental Fellow.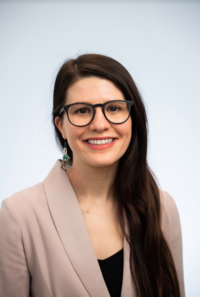 Kathleen Whiteley
Kathleen Whiteley (Wiyot) is currently a UC President's Postdoctoral Fellow at UC Berkeley. She completed her B.A. in Native American Studies at UC Berkeley. She received her PhD from the University of Michigan (2020). Next fall, she will start as an assistant professor of Native American History at UC Davis in the Department of Native American Studies. Dr. Whiteley's dissertation, "The Indians of California versus The United States of America: California Dreaming in the Land of Lost Treaties, 1900-1975," traces the history of two land claims cases brought by the Native peoples of California against the federal government. Her research on California Indian history has been supported by the Woodrow Wilson National Fellowship Foundation, the Social Science Research Council's Mellon Mays Initiatives, the Rackham Graduate School at the University of Michigan and The Newberry Library
Part 2: From Land-grab to Land Acknowledgement and Beyond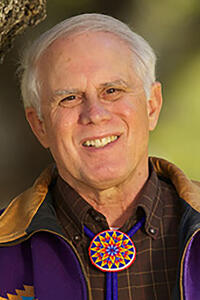 Clifford E. Trafzer
A Distinguished Professor of History and Rupert Costo Chair in American Indian Affairs at the University of California, Riverside, where Professor Trafzer has taught since 1991. He has held positions at Northern Arizona University, Navajo Community College, Washington State University, and San Diego State Universitya, and has served as a volunteer and consultant for the California Indian Nations College, a tribal college sponsored by the Twenty-Nine Palms Tribe.  He is the author of several books, most recently, Strong Hearts and Healing Hands: Southern California Indians and Field Nurses. Trafzer grew up in Yuma, Arizona, and attended university in Flagstaff, Arizona, and Stillwater, Oklahoma, before returning to Yuma as a Museum Curator for the Arizona Historical Society. He is currently a member of the Board of Trustees of the California Historical Society and for 22 years served on the California Native American Heritage Commission.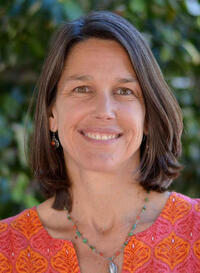 Jennifer Sowerwine
 is a cooperative extension specialist in the Department of Environmental Science, Policy and Management at UC Berkeley. Her research examines the cultural politics of resource access and the relationship between bio-cultural diversity, food security, food sovereignty and human health. Through participatory and collaborative research and extension, her work engages diverse stakeholders across the food system to examine and co-create solutions to achieve equitable and sustainable food systems. She co-leads the Native American Community Partnerships work group of UC Agriculture and Natural Resources, and is a founding member of the Karuk-UCB Collaborative, which builds connections between tribal members and the UC Berkeley community to enhance and support tribal health, food sovereignty, culturally relevant K-12 curriculum, and eco-cultural revitalization of the people and landscapes within Karuk ancestral lands and territories.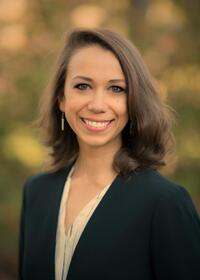 Christina Snider
Christina Snider serves as Tribal Advisor to Governor Gavin Newsom and Executive Secretary of the Native American Heritage Commission. Christina's work focuses primarily on tribal law and policy, with experience in tribal tax, economic development, gaming, child welfare, juvenile justice, cultural resource protection, voting rights and government relations at the state and federal levels. She is an enrolled member of the Dry Creek Rancheria Band of Pomo Indians.
Christina received her law degree from the University of California, Los Angeles in 2013, and is licensed to practice law in California and the District of Columbia. She has served as a law clerk at the Office of Tribal Justice at the United States Department of Justice and the Hualapai Court of Appeals, and worked with the Wishtoyo Foundation/Ventura Coastkeeper as a legal fellow, the National Congress of American Indians as a staff attorney, Ceiba Legal, LLP as of counsel and the Dry Creek Rancheria Band of Pomo Indians as an ICWA representative. Christina received her Bachelor's Degree in History from the University of California, Los Angeles.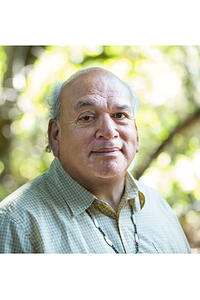 Valentin Lopez
The Chairman of the Amah Mutsun Tribal Band, one of three historic tribes that are recognized as Ohlone. The Amah Mutsun are comprised of the indigenous descendants forcibly taken to Missions San Juan Bautista and Santa Cruz. Chairman Lopez is also the President of the Amah Mutsun Land Trust which was established in 2012. He is a Native American Advisor to the University of California, Office of the President, on issues related to repatriation. He is also a Native American Adviser to the National Alliance on Mental Illness (NAMI) and the Phoebe Hearst Museum of Anthropology. The Amah Mutsun are currently working to restore their traditional indigenous knowledge regarding land stewardship so they can return to the path of their ancestors. Consequently, the Amah Mutsun are very active in conservation and protection efforts within their traditional tribal territory. Chairman Lopez is working to restore the Mutsun Language and is a traditional Mutsun singer and dancer.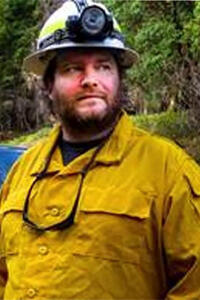 Bill Tripp
is a Karuk tribal member and Director of Natural Resources and Environmental Policy for the Karuk Tribe Department of Natural Resources. He is a co-founder of the Karuk-UCB Collaborative, and has worked hard through his career to build many network connections in multiple land management, policy development, academic, environmental justice and intertribal coordination communities of practice.  Bill has been a cultural fire practitioner since the age of four years old. He has been working to protect and enhance the cultural and natural resources and ecological processes upon which the Karuk People depend for over 27 years.  Bringing fire back to the people has been a primary focus of these efforts.  He is building the Endowment for Eco-Cultural Revitalization Fund in an attempt to perpetuate our cultural responsibilities and relationships with the natural world through the integration of indigenous and western science. 
Stephen Kantrowitz
Stephen Kantowitz is a historian of race, indigeneity, politics, and citizenship in the nineteenth-century United States. He has particular interest in work that spans the antebellum, Civil War, and postbellum eras, and in the connections between the histories of slavery, anti-slavery, emancipation, and Reconstruction and the dynamics of Native American life and U.S. conquest. He is currently at work on a project that explores the transformations of American citizenship in the Civil War era through a history of the Ho-Chunk people. A Ho-Chunk History of Citizenship will be published by the University of North Carolina Press. 
He has published several articles on related topics since 2015, most recently "White Supremacy, Settler Colonialism, and the Two Citizenships of the Fourteenth Amendment." He is the author of  Ben Tillman and the Reconstruction of White Supremacy (Chapel Hill, 2000), and More than Freedom: Fighting for Black Citizenship in a White Republic, 1829-1889 (Penguin, 2012). He was a lead co-author of a 2018 report on the history of the Ku Klux Klan at UW-Madison. His public-facing work includes projects within the university, notably thePublic History Project, which explores histories of exclusion and resistance at UW-Madison, and the campus's reckoning with its Native past and present,Our Shared Future
Stephen holds a Ph.D. from Princeton. At UW-Madison he has been named a Hamel Family Faculty Fellow, a Kellett Mid-Career Faculty Researcher, a Senior Fellow the UW Institute for Research in the Humanities, and a Vilas Distinguished Achievement Professor. He has received several teaching awards, including a Chancellor's Award for Distinguished Teaching.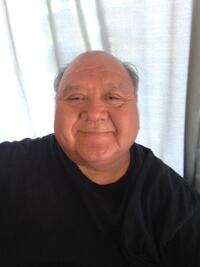 Ron W. Goode
The Honorable Ron W. Goode is the Tribal Chairman of the North Fork Mono Tribe. He is a veteran of the United States Army, a retired community college professor in ethnic studies, and a life member of the Sierra Mono Museum and of the United States Judo Federation. Ron holds a 6th degree Black Belt in Judo and still enjoys teaching. Ron has won many awards for his teaching and community service. He is the author of an ethnobotany book Cultural Traditions Endangered (Eagle Eye Enterprises, 1992) and in 2017-2018 was the coordinating lead author for the Tribal Indigenous Communities Climate Change Assessment for the California 4th Climate Change Assessment. Ron and his tribal and ecological team have been conducting cultural burns with Sequoia Park, Bass Lake Ranger District – Sierra National Forest, Cold Springs Rancheria, and the Mariposa Miwok Tribe. Ron takes their practical work and presents it at universities and other public venues.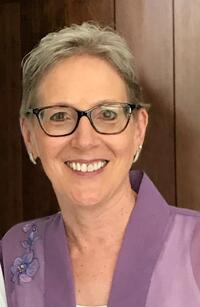 Margaret Nash
Margaret Nash is an emeritus professor at the University of California, Riverside. She is the author of "Entangled Pasts: Land-Grant Colleges and American Indian Dispossession" (History of Education Quarterly, 2019), Women's Education in the United States, 1780-1840 (Palgrave, 2005) and editor of Women's Higher Education in the United States: New Historical Perspectives (Palgrave, 2018). Her research appears in the Journal of the Early Republic, Perspectives on the History of Higher Education, and Educational Studies. She has spoken on the history of women's education on CNN Headline News for Women's History Month, and lectured on 19th century women's educational history for The Huntington Library.
Christie M. Poitra
Christie M. Poitra is the Interim Director of the Michigan State University Native American Institute (NAI). Dr. Poitra is Turtle Mountain Chippewa (Pembina Ojibwa), with family ties to Little Shell. She is an alumna of UC Berkeley, UCLA, and Michigan State University. Dr. Poitra is an affiliate faculty member in the American Indian & Indigenous Studies Program, and core faculty in the Gender Center for Global Context. She is an elected member of the Faculty Senate, University Council, and the University Curriculum Committee. She also serves on the American Indian Science and Engineering Society (AISES) Education Committee, and as an AISES Advancing Agricultural Science Opportunities for Native Americans mentor. Dr. Poitra is the recipient of the Distinguished Community Partnership Award, and Excellence in Diversity Award. She has held several prestigious fellowships, including the Michigan Educational Policy Fellowship Program, and New Sector Alliance Fellowship. Prior to NAI, Dr. Poitra was appointed for several years in the MSU Office of K-12 Outreach—where she worked on issues of instructional leadership in diverse school contexts. She also served as a consultant for the Los Angeles Unified School District, and the Bill & Melinda Gates Foundation.