Welcoming Remarks: Tsu-Jae King Liu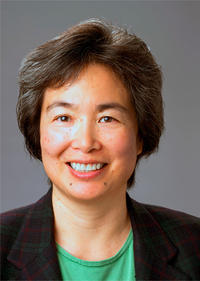 Professor Tsu-Jae King Liu was appointed Vice Provost for Academic and Space Planning on October 1, 2016. In this role she oversees the overall programmatic direction of the university and its intersection with the use of space on campus, as well as the campus' international agreements and partnerships. In her role as Vice Provost, her goal is to maintain UC Berkeley as the global standard-bearer of excellence and access in public higher education and an engine of social mobility.
Currently the highest-ranking Asian-American academic administrator at UC Berkeley, she is also the first Chinese-American to be elected to the board of directors for Intel Corporation, the world's largest and most highly valued semiconductor company.
As a UC Berkeley faculty member, she has earned many distinctions for her teaching and research in semiconductor technology and innovation, including the Semiconductor Industry Association University Research Award (2014) and the Semiconductor Research Corporation Aristotle Award (2016). She currently holds the Distinguished Professorship in Microelectronics endowed by Taiwan Semiconductor Manufacturing Company. She has served the University in many administrative roles, including chair of the Department of Electrical Engineering and Computer Sciences, associate dean in the College of Engineering, and faculty director of the Marvell Nanofabrication Laboratory.
Morning Keynote: Carol Christ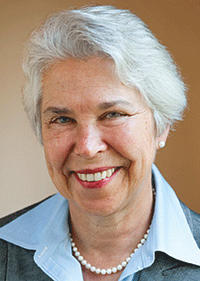 Carol Christ was recently appointed to serve as the 11th Chancellor of UC Berkeley beginning July 1, 2017. She is currently serving as interim Executive Vice Chancellor & Provost, a role that she has held since May 1, 2016.
Christ is a renowned Victorian literature scholar who returned to UC Berkeley in January of 2015 as director of the campus's Center for Studies in Higher Education (CSHE). Before that, she served as the 10th president of Smith College, one of the country's most distinguished liberal arts colleges, from 2002 through 2013. During her tenure at Smith, Christ supervised the development of the nation's only accredited engineering program at a women's college, oversaw a significant rise in student diversity and international student enrollment, expanded Smith's global activities and reach, and managed a major campus capital planning program. Christ also shepherded Smith through long-range strategic planning exercises designed to critically examine and improve the college's academic and financial models within the context of broader trends in higher education.
Prior to joining Smith, Christ served as UC Berkeley's Executive Vice Chancellor and Provost from 1994 until 2000. During her six years as the campus's top academic officer, Christ sharpened Berkeley's intellectual focus, strengthening many of the institution's top-rated departments in the humanities and sciences as well as advancing major initiatives in areas including neuroscience and bioengineering.
A member of the American Academy of Arts and Sciences and the American Philosophical Society, Christ was the highest-ranking female administrator at Berkeley until she returned to full-time teaching in 2000. She has a well-established reputation as a champion of women's issues and diversity; her first administrative position was as an assistant to the Chancellor on issues involving the status of women.
Christ joined the English faculty at Berkeley in 1970 after receiving her Ph.D. from Yale University. In addition to her other roles, she has served as chair of Berkeley's Department of English, dean of the Division of Humanities, and provost for the College of Letters and Science.
Lunch Keynote: Shola Richards
Shola Richards is a dynamic keynote speaker, best-selling author of Making Work Work, an award-winning Director of Training at UCLA Health, and a positivity writer with a passionate worldwide following. Shola's articles have been read by readers in over 160 countries, and his work has been featured in Forbes, the Huffington Post, Black Enterprise, Complete Wellbeing India, Business Insider Australia, and in numerous other publications all over the world who recognize him as an authority on workplace happiness and engagement.
In his highly-engaging, memorable and actionable keynote, Three Questions That Will Positively Change the World, Shola will introduce three transformative questions that will positively transform how we work, live and lead—starting today. Additionally, Shola will present a strategy to help the participants to deal more effectively with the most difficult people in their lives (professionally or otherwise), while also providing an additional tool to ensure that the participants stay committed to putting these strategies into action long after the keynote ends.