Mailing Address:
241 Cesar Chavez Student Center #2440
University of California Berkeley
Berkeley, California 94720-2440

Follow us!
 CLICK HERE to sign up for our newsletter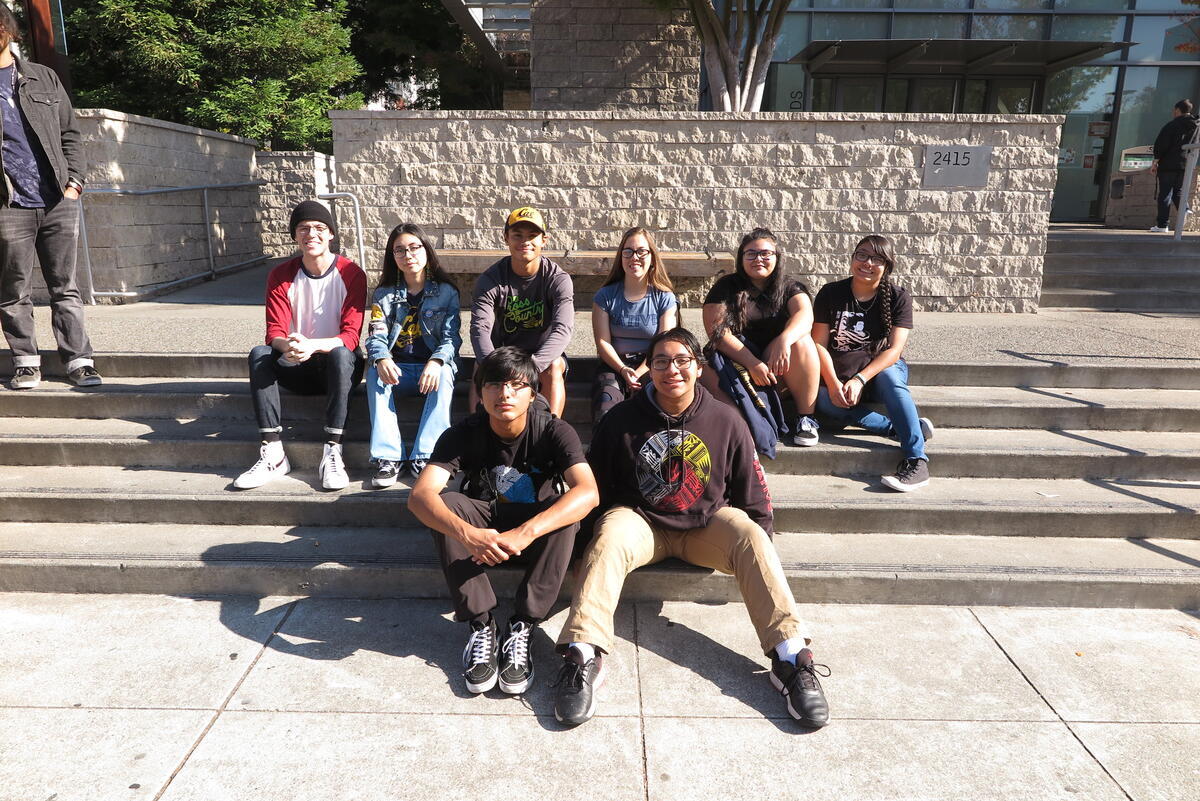 Native Jumpstart: Native Jumpstart is a program that supports Native American and Indigenous high school students access to higher education. We aim to help students feel prepared in applying while creating connections with other Native and Indigenous students and staff on campus. The program allows us to give students intensive one-on-one coaching and provide workshops for students. Royale Pinassi (Quartz Valley Indian Reservation) and Antonio Tlaloc Carrillo (Mexica/Kaqchikel Maya) are our outstanding K-12 recruitment coordinators who will be leading and organizing the program this year. If you have any questions or concerns regarding Native Jumpstart feel free to contact them.
Natives Transcending: The Natives Transcending Program is very similar to Native Jumpstart in the sense that it aims to help students feel prepared in applying to universities like UC Berkeley. However, instead of working with high school students, Natives Transcending works specifically with community college students who are interested in transferring to UC Berkeley or any other UC school. The program also focuses more specifically on writing personal insight questions and presenting yourself in the application as well as college transfer specific workshops. Our wonderful Transfer coordinators Olivia De Paul (Navajo) and Nona Claypool (Cheyenne River Sioux) with be leading and organizing this program this year and are eager to answer any questions you may have.
 We use these programs to help support Native American and Indigenous students overcome the barriers that prevent them from obtaining access to higher education. With guidance from Native Students: undergraduate and graduate as well as our Native Staff here at UC Berkeley, we work toward supporting students the daunting application process. We want you here!
The Native community at Cal is firmly committed to supporting Native students in the sometimes daunting process of applying to Cal. The Indigenous and Native Coalition-Recruitment and Retention Center (INC-RRC) partners with the Native American Student Development office to offer a program each fall to support Native high school seniors apply to UC Berkeley.
Traditionally Native Jumpstart and Natives Transcending are hosted on the UC Berkeley campus, but due to COVID-19, there will be virtual engagements this year. Deadlines for both applications are August 31st, 2020 by 11:59PM PST, with students being notified by September 7th, 2020. If these deadlines will cause any conflict, please let us know as soon as possible. The minimum GPA requirement is 3.0. Native Jumpstart and the Natives Transcending Program will virtually take place on the weekend of November 6th-8th, 2020.
Current applicants accepted into the program will participate in online workshops focused on tips and tricks for creating a more holistic profile to use for future college applications.  The application is now closed.
2020 Important Dates:
Application: CLOSED
Notified: September 7th
Virtual Engagement Weekend: November 6th - 8th
For more information contact: INC-RRC