Follow us! 
Phenocia Bauerle, Director
Phone: 510-725-7370     

Mailing Address:
241 Cesar Chavez #2440
Berkeley, CA 94720
University of California Berkeley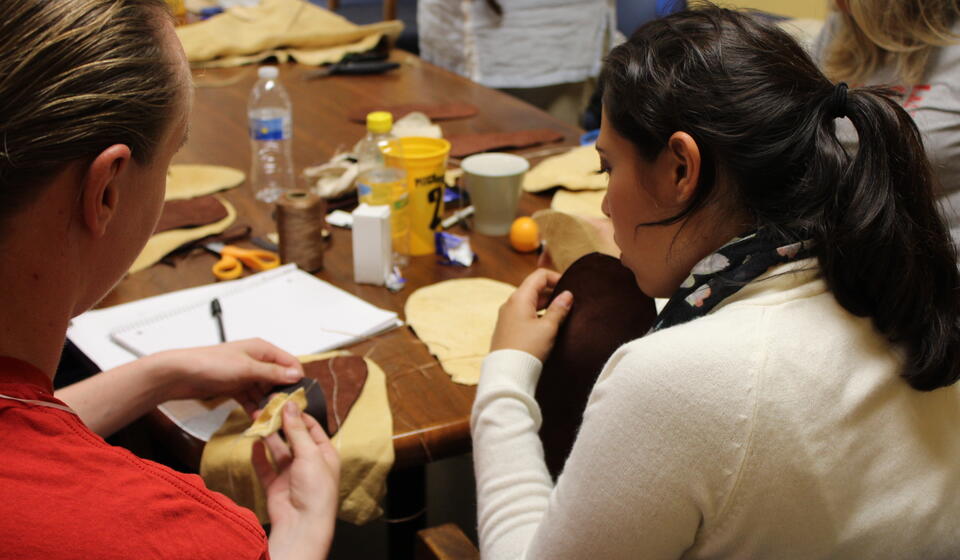 Setting yourself up for success on day one.
College is an exciting time and as you approach your first day here at UC Berkeley, the pressure to succeed in an unfamiliar territory can be daunting. The hope and ambition of Pathways to Success is for this program to be more than just a program for incoming freshmen and transfer-students but a community driven one;  for the engagement, commitment, and the enrichment of indigenous people seeking higher education. Pathways to Success is a great opportunity for those wanting to build lasting relationships within the Native American Community here at UC Berkeley between other undergraduates, graduate, alumn, and faculty. This program offers the chance to familiarize oneself to the ins-and-outs of the Berkeley experience and provides a foundation to accommodate the different perspectives each student internalizes, without feeling alone in one's own struggles. We want to help introduce you to some of the great resources that are available to our students because when you sign up to come here we want you to walk across that stage in four years knowing that you've accomplished what you came here to do. We also want to help you establish a network of people that you can turn to for advice, guidance, and sometimes, just to take a break from your daily routine
How does the program work?
The program is simple. Just follow these steps:

Apply
Complete the electronic application, or print it and send it back to us. We will review student applications and pair participants with a faculty, staff or graudate student mentor. Space is limited to 25 participants, so make sure you complete the applications early!
Confirm your participation
Once we get your application, and you're accepted into the program, we pair you with a mentor, you will receive a confirmation from us, as well as an information packet outlining the program schedule and events, and asking you to confirm that you are going to be part of the program for the year. We understand that you'll have a lot of opoprtunities come up as you come to Cal, butwe ask that you commit to being part of this program for the whole year.
After that, it's pretty simple. We pair you with a mentor that we think will be a helpful part of your support system in your first year at Cal. In August, you'll get an email with information about your mentor, and the calendar for the semester. As part of the program, there are many perks and opportunities that you've signed up for.
Fall Retreat
You'll have a full day to get to know other participants in the program, get a chance to meet your mentor, and become familiar with the program for the year.

Group Workshops
Each month, we have skill based workshops scheduled to help keep you on track for academic success. These workshops are two hours, and we feed you dinner!

Group Socials
We also want you to understand the importance of taking time to spend with your community, and practice self care. Once a month, we plan a group social for you to just get out and do something fun!

Peer Leader check-ins
In addition to pairing you with a mentor, we also want you to have some one that knows what it's like to be a student at Cal right now. We have a peer leader who will scheudle meetings once a month, and organize the socials. They are there to check in with you about your first year experience and help connect you to resources that you might need.

Get Cal gear!
In addition to being plugged into opportunities and resources to help make your first year successful, the program comes with other perks. We'll get you set up with some Cal goodies and have opportunities to earn more through out the year. In addition to giving you some schwag and a great dinner each month, you will get to know your cohort of Pathways to Success participants, your mentor, as well as getting to know different Cal communities. We will walk you through services and processes that play an important to being a successful student, and give you the opportunity to ask questions and get help when you need it. As you go through your first year, you'll see your independence, confidence, and knowledge grow - all big steps to being a successful student!