Eunice Kwon, MCP
APASD Director
Phone: (510) 642-9077
Hello! I'm Eunice and I'm the Director of APASD. I'm a double bear with my undergraduate degrees in Asian American Studies and Ethnic Studies, and my Masters in City Planning from Berkeley's College of Environmental Design. I was an APASD intern in my undergraduate years and before coming back as the APASD Director, I worked to advance cooperative economies at the Sustainable Economies Law Center. Before that, I was a Coro Fellow in San Francisco and a communications consultant for congressional and local political campaigns and for labor organizations such as the Asian Pacific American Labor Alliance and the United Food and Commercial Workers. I currently serve on the board of the Oakland Asian Cultural Center, the Sustainable Economies Law Center, and Asian Women United, a nonprofit that spotlights the diverse experiences of Asian American Pacific Islander women through publications, digital productions, and educational materials. Reach out if you need support as a student at Cal, or if you just want to chat about cities, cooperatives, the art of sandwich-making, or anything else on your mind.
Miya Sommers
APASD Assistant Director
Phone: (510) 664-7714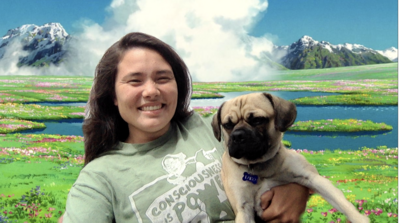 Hello ~ my name is Miya (they/she) and I am the Assistant Director at APASD! I am a settler in the territory of xučyun, the ancestral and unceded land of the Chochenyo-speaking Ohlone people, and have spent most of my life here. I am gosei (fifth-generation Nikkei/Japanese-American) and have used this experience to inform my community organizing work. I graduated from UC Santa Barbara with a B.A. in Global Studies. My time at UCSB as a student organizer as well as working with different coalitions in the Bay Area has made me a believer in critical pedagogy and the power of community self-determination! I love to garden, bake, make lino-prints, check my costar, run, and dream! I hope you are taking care as we shelter in place and am happy to set up a time to chat to learn more about you and how APASD can help you thrive ~ my pup, Taro-chan, would also love to say hello!
Angel Halafihi
APASD Assistant Director, Pacific Islander Initiative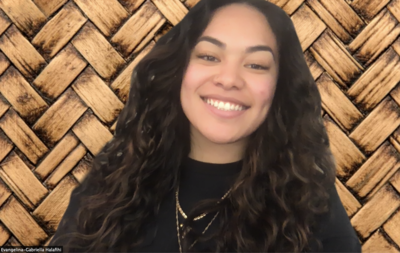 What's good! My name is Angel Halafihi (Hah-lah-fee-hee). I'm an APASD Assistant Director and manage the Pacific Islander (PI) Initiative here at UC Berkeley. I'm a first-generation Tongan, born and raised in the Bay Area. Prior to this role, I attended UCLA where I spent time organizing through their Pacific Islander Student Association (PISA) and working with the Pacific Islander Education and Retention (PIER) program. Throughout all of these experiences, I have been reminded time and time again of the power of community love and care, learning and collaboration. I graduated from UCLA with a degree in Psychology and have been at Berkeley ever since. In this role, I'm looking forward to advocating for PI students and supporting the visions they have for their villages on campus and beyond. I'm also into drawing and graphics design, and love R&B music! If you have any questions, need support, or would like to chat, please don't hesitate to send me a message!
---
Doaa Dorgham, MA
South Asian, Southwest Asian, North African (SSWANA) Program Director
Phone: (510) 365-4549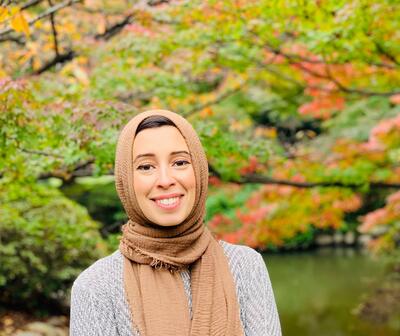 Hi! My name is Doaa Dorgham. I am a first- generation Palestinian American. I grew up in Raleigh, North Carolina and obtained my B.A. in Psychology from North Carolina State University and received my M.A. in Postsecondary Educational Leadership with a Specialization in Student Affairs from San Diego State University. Previous to this role, I worked with the Student Retention and Success Department at UC San Diego, and at the Center for Intercultural Relations at San Diego State University. I am so excited to be in this role and advocate for SSWANA students. My passions lie in co-creating with students and community to create a more just world. I am also a self-proclaimed foodie and love to go for runs, hikes, bike rides, and talk about the latest shows on Netflix! Don't hesitate to reach out to me if you want to chat or are needing additional support. I look forward to crossing paths with you soon!
Edwin Carlos
Graduate Research Mentor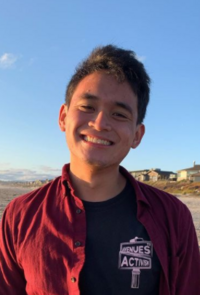 Hello! I'm Edwin (he/him) and I'm the Graduate Research Mentor for APASD. I'm a Ph.D student in School Psychology at the Graduate School of Education, and I got my undergraduate degree in Psychology across the bay at Stanford University (Go Bears!). My research focuses on the role of ethnic/racial identity and ethnic studies on students' mental health and academic outcomes, and I am also interested in transnational participatory action research. Before that, I was an undergraduate resident associate in the Asian American student dormitory at Stanford for two years, and I worked on Stanford's Asian American Issues Conference for three years. Reach out if you need support with finding research opportunities at Cal, if you are interested in applying to graduate school, or if you want to chat about video games, basketball, cooking, or anything else on your mind!
Marissa Maliwanag
Graduate Student Liaison
Hi, my name is Marissa Maliwanag. I'm an MBA candidate at Berkeley Haas in the Evening & Weekend Program and an APASD Graduate Student Liaison. I am a born and raised Californian, and half-Filipina. I work in tech-startups and majored in Biology at my undergraduate college, Bates College, in Maine. I'm happy to be back in the Bay Area and help drive graduate student involvement with APASD.
Khoa Dao
Graduate Student Liaison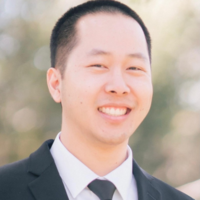 Hi everyone! My name is Khoa, and I'm a second-year MBA student from Orange County. I am one of the Graduate Student Liaisons, and I am excited to connect graduate students from all over the UC Berkeley campus!
Joshua Iokua Albano
Graduate Intern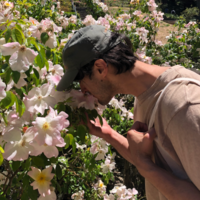 Aloha! My name is Joshua Iokua Albano, a Masters of Development Engineering and a Masters of Public Policy, focusing on building equitable AI systems. I am from California's Central Valley with Kanaka Maoli roots in Waipahu, Hawaii. I am the graduate intern and am excited to help interested undergraduates understand if graduate school is right for them.
Designated Campus Partners
Jeff Lee, LCSW
Clinical Social Worker, Counseling and Psychological Services (CAPS)
I am a Chinese American San Francisco native, and I started working in non-profits in 2002 until starting at CAPS  where I've been for 3 years.  NPO work focused on areas of education, homelessness and mental health primarily with disadvantaged youth and young adults.  One of my social work internships worked at a API NPO that focused on sexual health in the tenderloin. Here at Berkeley I enjoy working with students experiencing symptoms of anxiety/depression, as well as around identity and relationships.

You can book an appointment with Jeff through CAPS Let's Talk Program. Jeff's hours are weekly on Thursdays from 4:00 - 6:00pm. 
Michelle Logarta, MS
College Advisor, College of Letters & Science
Preferred pronouns she/her/hers. I am a first-generation, Filipino American from the Bay Area with a passion to counsel in my community. I counseled for a nonprofit at the Community Youth Center of San Francisco, worked as an Academic Counselor for SFSU Metro College Success Program, and as a Career Counselor at UC Berkeley's Career Center. I have my B.A. in Psychology at UC Santa Cruz and my M.S. in College Counseling at SFSU. I enjoy engaging in conversations that will help one's major, career, and goals by hearing your stories, seeing your vision, and expanding your curiosity! I also enjoy trying new things especially when it comes to food. I'm excited to meet and connect with you all soon. 

You can book an appointment with Michelle using http://ls-advising-appts.youcanbook.me. If you are unable to book an appointment using this online system, email Michelle directly at mlogarta@berkeley.edu and indicate that you are an APASD/APATH student, and she will be able to prioritize your appointment.
Phuong Tang, MA
Academic Advisor, College of Letters & Science
I have a Bachelor's Degree in English, a Single Subject Teaching Credential, and a Master's Degree in Counseling Psychology. I love working with students of all backgrounds and helping them to achieve their wildest dreams! My devotion to the education and achievements of all students and especially those from historically marginalized communities is grounded in the belief that all students should have equitable opportunities and access to resources in order to be successful in their academic endeavors. In my free time, I like to frequent coffee shops and local restaurants.

You can book an appointment with Phuong using http://ls-advising-appts.youcanbook.me. If you are unable to book an appointment using this online system, email Phuong directly at pntang@berkeley.edu and indicate that you are an APASD/APATH student, and she will be able to prioritize your appointment.