GenEq is happy to offer several tip sheets and videos for your education and entertainment!  We also sell the iconic Rainbow Splash Bear t-shirts.  See below for details!
Tip Sheets
Look to our menu on the left for any tipsheets we have to offer!
Video
An Introduction to GenEq
November 2012
Take a tour of the Gender Equity Resource Center during one of our Open Houses, meet staff and interns, and learn more about the programs and services of GenEq!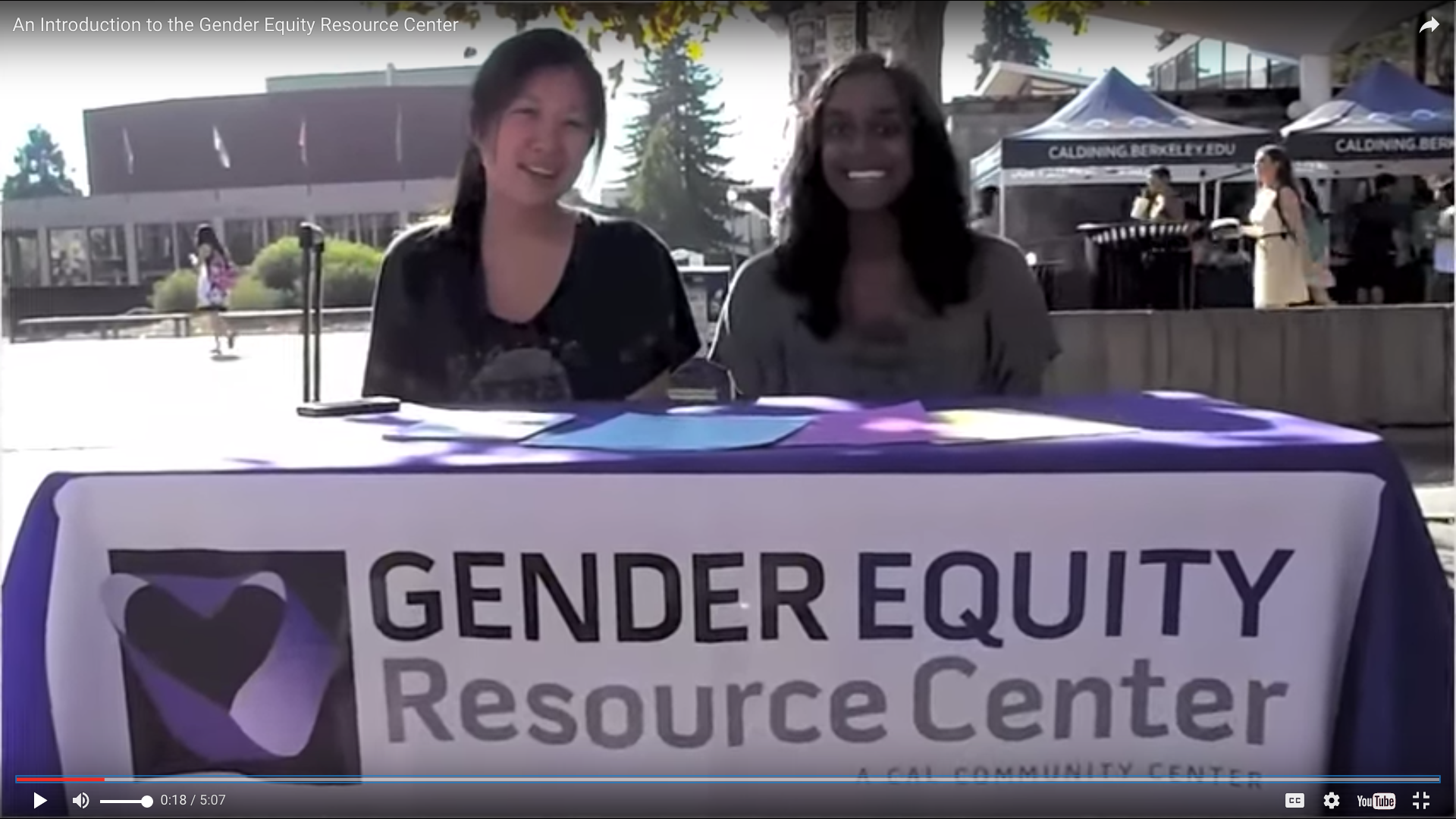 Queer Talk at Cal Part I
April 2012
Check out the "Queer Talk at Cal" videos, featuring UC Berkeley students, faculty and staff talking about gender, sexuality and queerness!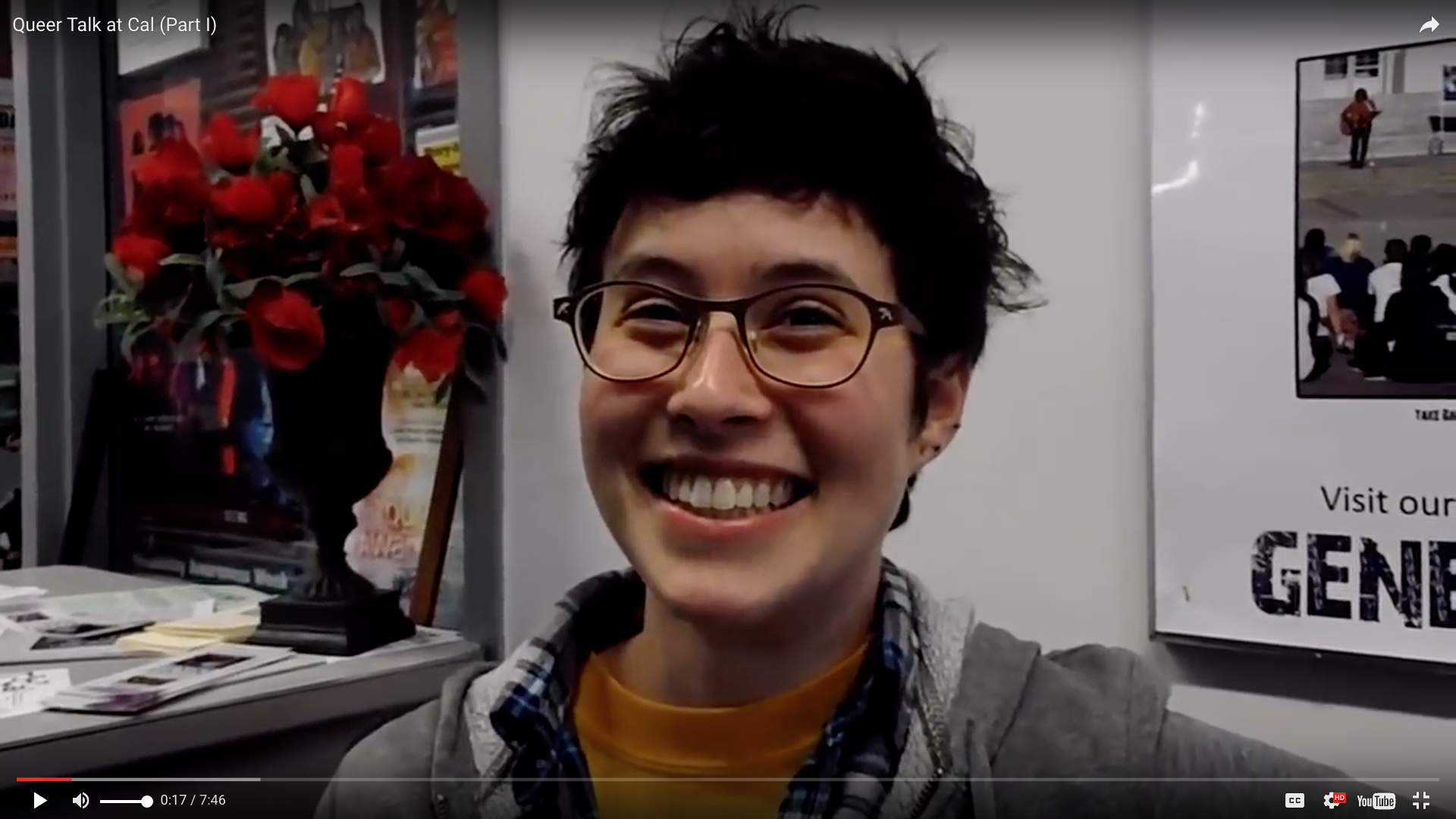 Queer Talk at Cal Part II
May 2012
More student, faculty and staff voices on gender, sexuality and queerness!  

The Vagina Monologues on CalTV
February 2012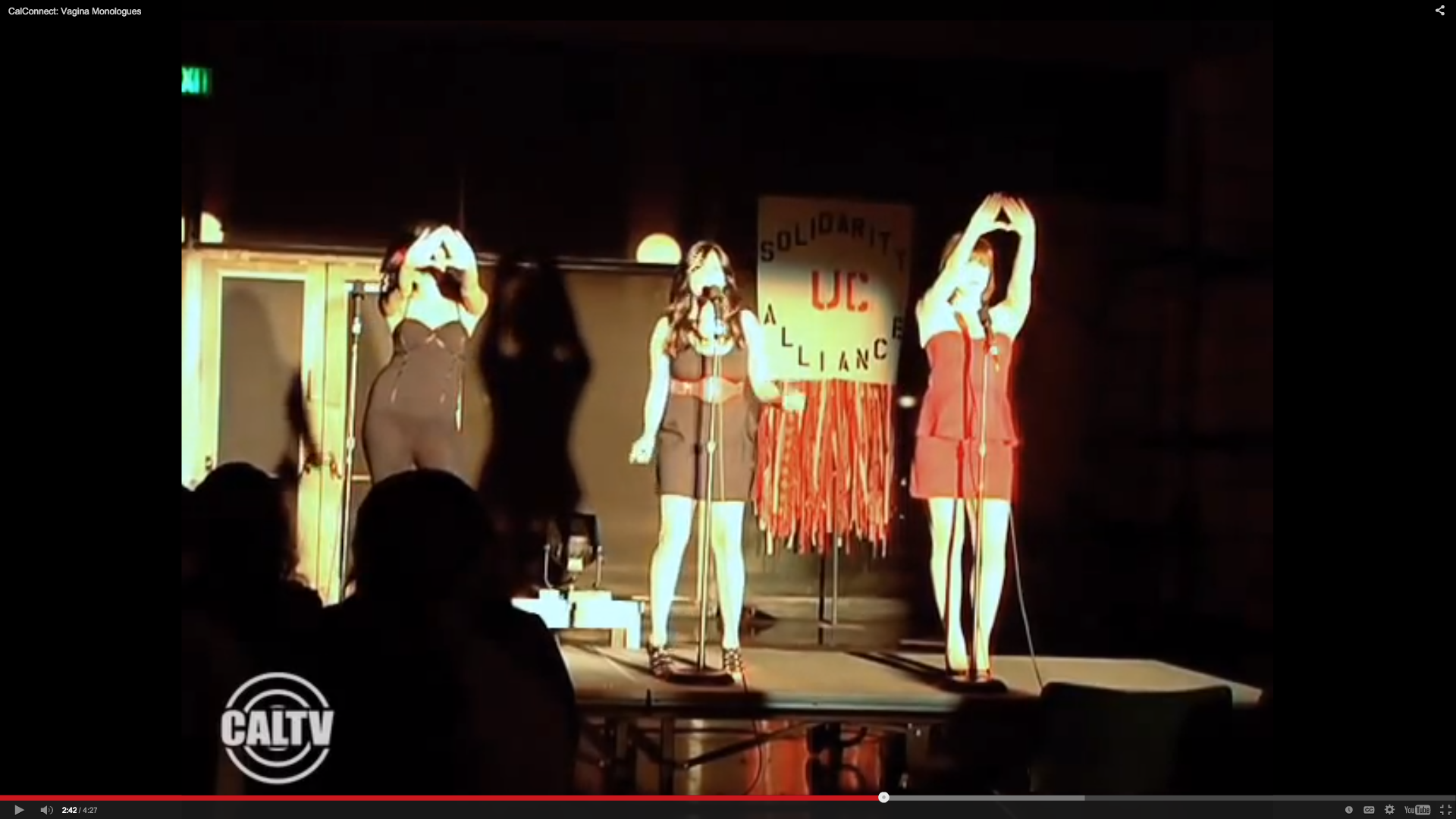 T-Shirts

Buying a Rainbow Splash Bear T-Shirt
The UC Berkeley Pride t-shirt is for sale at the Gender Equity Resource Center when staff are available.  They are also for sale at many community events.  Show your pride and foster visibilty for LGBTQ communities on-campus!
History of the Rainbow Splash Bear Design
The Rainbow Splash Bear graphic was designed by Ayden Parish, a GenEq intern in the Summer of 2012.  It had been about 6 years since UC Berkeley had it's last LGBTQ shirt to allow campus members to walk with pride across campus and create visibility of the LGBTQ communities.
The Rainbow Splash Bear design is owned by GenEq, though it's purpose is to signify the breadth and depth of our LGBTQ campus communities and is used for community-wide events such as Queer a la Mode and the Big Queer Event.  If another organization would like to use the design please contact geneq@berkeley.edu in advance.  Thanks!